Contact Us
We always welcome questions, comments, and suggestions regarding our web site, parish, or the Orthodox faith in general. You can call or email anytime!
St. John Greek Orthodox Church
3512 MacCorkle Ave
Charleston, WV 25304
Voice: (304) 925-3906
While the directions will get you to our parish, please notice you must park in one of these two lots: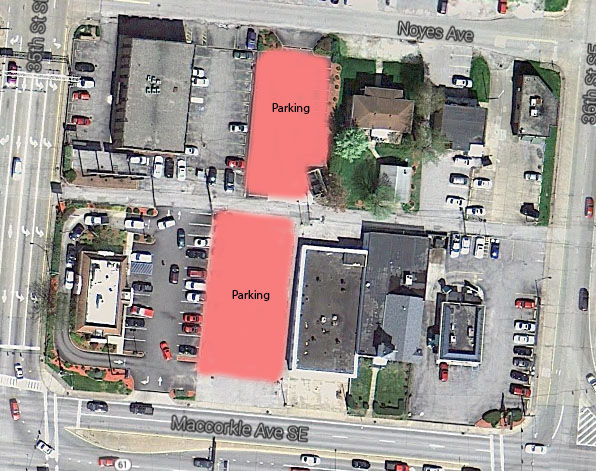 You may enter from either the front door or the back door. If you come through the backdoor, just cross our parish hall and walk down the hallway to enter into the church.
E-mail Contacts
General Office Staff (For general information)
office@stjohnwv.org